Founded in 1987, Eldon James manufactures a wide range of standard and custom hose fittings, including Adapters, Couplers, Elbows, Luers, Bulkheads, and a myriad of specialized connector configurations. In 2007 we started manufacturing extruded plastic tubing, medical-grade tubing, and formed tubing. Our PVC-free tubing and connectors serve a broad spectrum of domestic and international market sectors such as transportation, automotive, medical device, water purification, and industrial. EJ BioMed's cleanroom facility focuses on manufacturing products designed for the life sciences, bioprocess, biomedical, pharmaceutical, and similar critical-use applications.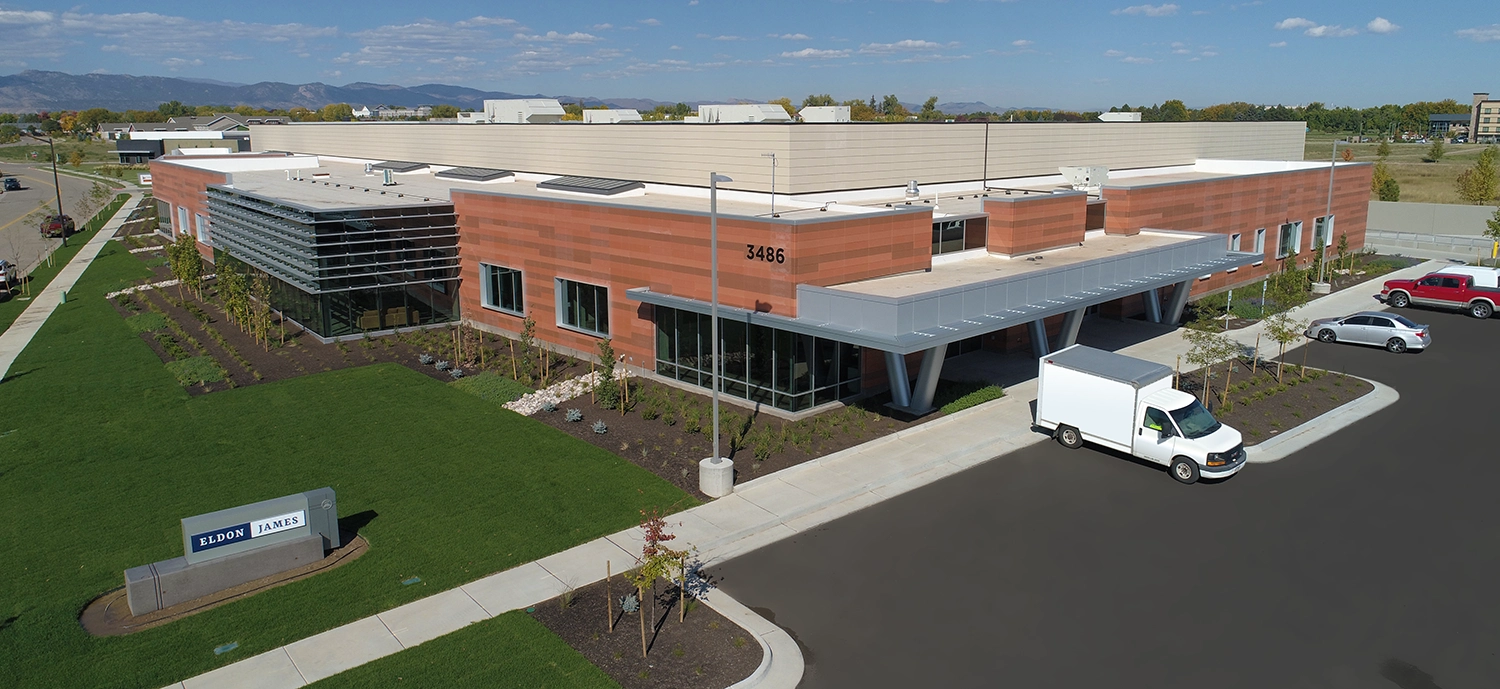 OUR MISSION
We employ the best and brightest people and empower them with cutting-edge equipment, tools, and processes that result in world-class products sought after by a global market.
OUR VISION
Eldon James is an innovative, world-class manufacturer that is a global supplier of proprietary, customized connection solutions and tubing to various industries.
OUR VALUES
We embrace our values to provide customers with exceptional service and products. We are committed to continuously researching, improving, and utilizing strategies to maintain our global competitiveness. We have dedicated ourselves to supporting community improvement, education, and environmental stewardship.
OUR PRODUCTS
Our vast inventory allows us to ship many orders immediately. Contact Customer Support or complete the Terms Acknowledgement Form to open an account. All major credit cards are gladly accepted, minimum order $100.
QUALITY MANAGEMENT SYSTEM
Combining our ISO 9001:2015 and ISO 13485:2016 Quality System with a proactive prevention-not-detection mentality, we will provide superior products that help our customers meet their objectives.  These certifications confirm Eldon James' commitment to product quality that consistently meets customer and regulatory requirements of medical and general industries.
For a copy of our ISO Certificate please see our Resource Toolbox
OUR FACILITIES
The main Eldon James headquarters and manufacturing facility in Fort Collins, CO, occupies over 107,000 sq ft, with 42,000 sq ft dedicated to class 7 cleanroom manufacturing. This cleanroom currently houses 22 new injection molding machines and five extrusion stations that produce our extensive tubing line. We have another 75,000 sq ft facility in Denver, CO, that boasts a 15,000 sq ft Class 7 cleanroom for injection molding, extrusion, and assembly. Eldon James is one of the only tubing and connector manufacturers that can manufacture, assemble and package tubing and fitting assemblies in a single cleanroom environment.
Our state-of-the-art facilities include automated resin delivery systems that allow our injection molding and extrusion lines to continuous material feed in a closed-loop system. This system minimizes contamination and allows for continual, round-the-clock manufacturing. Our facilities include non-cleanroom production of tubing and connectors for multiple industries, including medical, food and beverage, automotive, and general industrial.